Do We Acquire or Lose? Reflections on Gigi Tevzadze's Pseudo-Baudrillard
Paata Chkheidze

Ilia State University
Keywords:
Gigi Tevzadze's Pseudo-Baudrillard
Abstract
Translation of small books is to be treated as important as translation of an epic work or a voluminous publication if this small book is a masterpiece and invites likewise original comments.
Jean Baudrillard's Simulacra and Simulations, translated by Professor Gigi Tevzadze, and the latter's small-size essay Pseudo-Baudrillard. Simulacrum of
the Fifth Rank is among such books.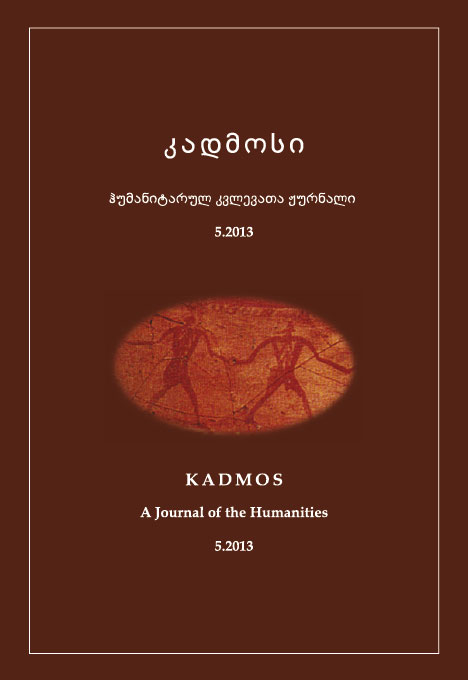 How to Cite
Chkheidze, P. (1). Do We Acquire or Lose? Reflections on Gigi Tevzadze's Pseudo-Baudrillard. KADMOS, (5), 291-292. Retrieved from https://kadmos.iliauni.edu.ge/index.php/kadmos/article/view/171