Irine Asatiani. Laz Dictionary, Artanuji publishers, Tbilisi, 2012, 402 pp.
Maia Lomia

Tbilisi State University
Abstract
Kartvelian studies, whether in Georgia or abroad, is not rich in this type of dictionaries, which is especially true of Laz studies. The Laz Dictionary, compiled by Irine Asatiani, is an ambitious attempt to fill this gap. The dictionary has outstanding significance as it contains reliable data on all Laz dialects and provides definitions enriched with contextual implications.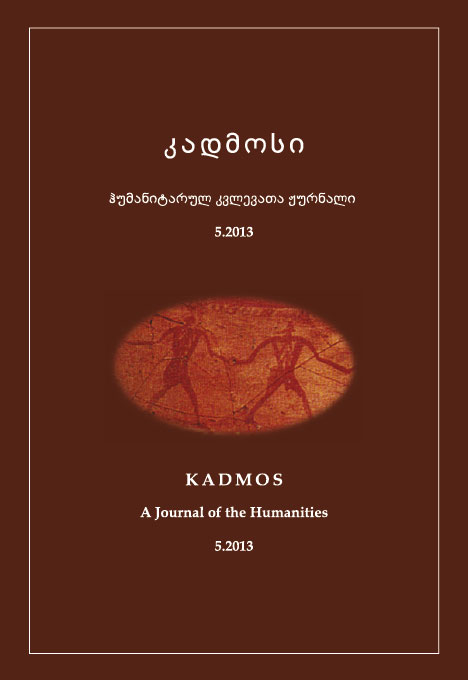 How to Cite
Lomia, M. (1). Irine Asatiani. Laz Dictionary, Artanuji publishers, Tbilisi, 2012, 402 pp. KADMOS, (5), 417-418. Retrieved from https://kadmos.iliauni.edu.ge/index.php/kadmos/article/view/179