Konstantine Bregadze. Georgian Modernism, Tbilisi, Meridiani, 2013, 435 pp.
Gaga Lomidze

Shota Rustaveli Institute of Georgian Literature
Abstract
The book is a collection of papers recently published in Georgian, English and German journals. They discuss the works of the brilliant representatives of Georgian modernist literature, Konstantine Gamsakhurdia, Grigol Robakidze and Galaktion Tabidze. The book ends with several new essays including Realist and Modernist Novel and Postmodern Novel, which aim to provide synchronic as well as diachronic analysis of this literary genre: what was before and how it developed.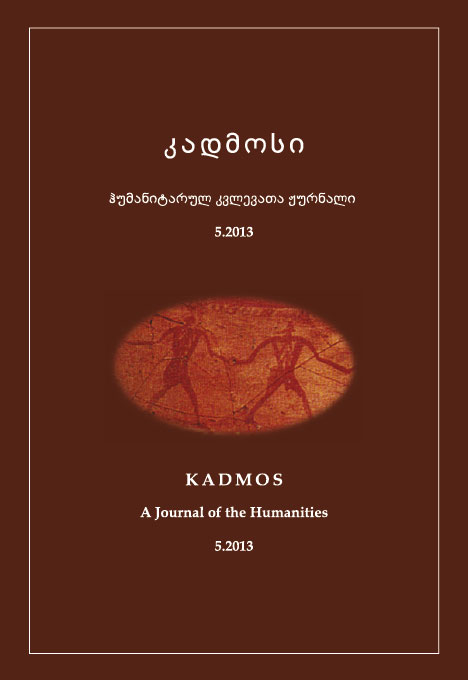 How to Cite
Lomidze, G. (1). Konstantine Bregadze. Georgian Modernism, Tbilisi, Meridiani, 2013, 435 pp. KADMOS, (5), 425-427. Retrieved from https://kadmos.iliauni.edu.ge/index.php/kadmos/article/view/184