Comparative Oriental Manuscript Studies (COMSt): An Introduction
Michael Muthreich

Patristic Commission, Göttingen Academy of Sciences and Humanities
Keywords:
Manuscript, Comparative Studies
Abstract
The handbook to be discussed is – according to the foreword – the most
important result of a research network program with the same title (COMSt), funded by the "European Science Foundation" (June 2009 to May 2014).
It is an introduction into the study and edition of Oriental manuscript cultures, i.e. those from the Near and Middle East as well as North Africa. It is not quite as handy with a size of 17.8 x 3.8 x 25.4 cm and 677 pages.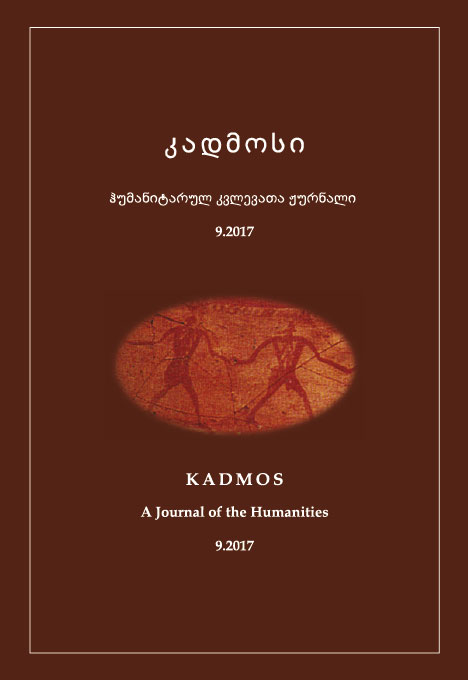 How to Cite
Muthreich, M. (2019). Comparative Oriental Manuscript Studies (COMSt): An Introduction. KADMOS, (9), 288-293. Retrieved from https://kadmos.iliauni.edu.ge/index.php/kadmos/article/view/287