Gigi Khornauli. The Realm of Sunny Belief (Folklore materials reflecting beliefs and services to icons and shrines), Intellect, Tbilisi, 2013, 607 pp.
Khvtiso Mamisimedishvili

Tbilisi State University
Abstract
The book contains folk texts of all genres related to popular beliefs: eulogies to the Cross and icons, verses and songs, incantations, mythological tradition, folk stories, proverbs, etc. This collection is a wonderful source for understanding spiritual culture, beliefs and outlooks of the Georgian people.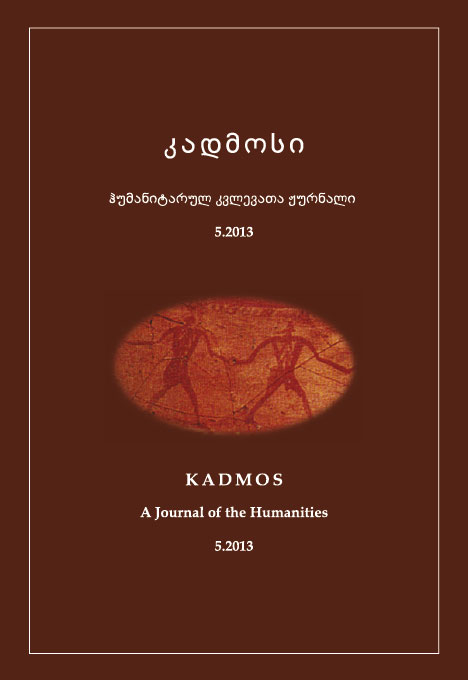 How to Cite
Mamisimedishvili, K. (1). Gigi Khornauli. The Realm of Sunny Belief (Folklore materials reflecting beliefs and services to icons and shrines), Intellect, Tbilisi, 2013, 607 pp. KADMOS, (5), 411-416. Retrieved from https://kadmos.iliauni.edu.ge/index.php/kadmos/article/view/178