Conceptualizing the Liturgical Music of Evangelical Baptists in Tbilisi: Experimentation and Compilation
Nino Naneishvili

Ilia State University
Abstract
This presentation examines the liturgical music practices of the Evangelical Baptist Church in Tbilisi (Georgia). Though predominantly ethnic Georgians, the Baptists are a moderate voice for gender equality, religious pluralism, and minority rights, and are sometimes criticized by conservative or nationalistic Orthodox Georgians as a result.
My research has encompassed observation during religious services, in-depth interviews, a comparative approach, complex analysis, and intonational analysis. The liturgical music of the Tbilisi Baptists differs considerably from that of Evangelical Baptist churches in other parts of Georgia or other countries. This comes partially as a result of the ideology of this relatively new religious stream, which, in order to facilitate the adaptation of the inexperienced congregation, allows services to be based on national, traditional features. The liturgy, music, and acts of divine service are based on principles established by Archbishop Malkhaz Songulashvili, including the principles of ecumenical "openness" and the synthesis of traditional Georgian values.
The music heard in the Georgian-speaking Evangelical Baptist Church today includes the following: Georgian Orthodox chants; chants composed by the present Georgian Orthodox Patriarch, Ilia II; chants from the Taizé Monastery; other foreign repertoires translated into Georgian; Georgian professional music, and experimental electro-acoustic music. The liturgical music of the Evangelical Baptists in Tbilisi is mixed, experimental, and in the process of compilation, and has not yet reached a finalized form.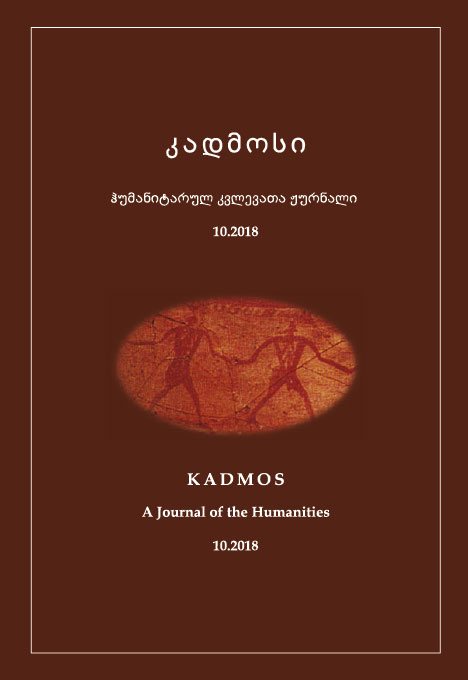 How to Cite
Naneishvili, N. (2020). Conceptualizing the Liturgical Music of Evangelical Baptists in Tbilisi: Experimentation and Compilation. KADMOS, (10), 76-96. Retrieved from https://kadmos.iliauni.edu.ge/index.php/kadmos/article/view/315