Kakha Katsitadze. Existence and Madness, Georgian Biographical Centre, Tbilisi, 2013, 262 pp.
Zurab Kiknadze

Ilia State University
Abstract
As mentioned in the preface, the book is not finished. The author states, 'the book is yet to be written' and offers tentative titles for the future chapters. The word 'existence' prevails in these titles, which suggests the author's affinity with Heidegger – however, not so much with the latter's philosophical concepts as with his language. The latter is understood not only as a tool to render thoughts but also as a key to open existence. Moreover, language is an ontological fact – it is existence itself. Being seemingly human, language is in fact independent from man, as man is born, lives and dies in it as if at home ("the home of existence"!).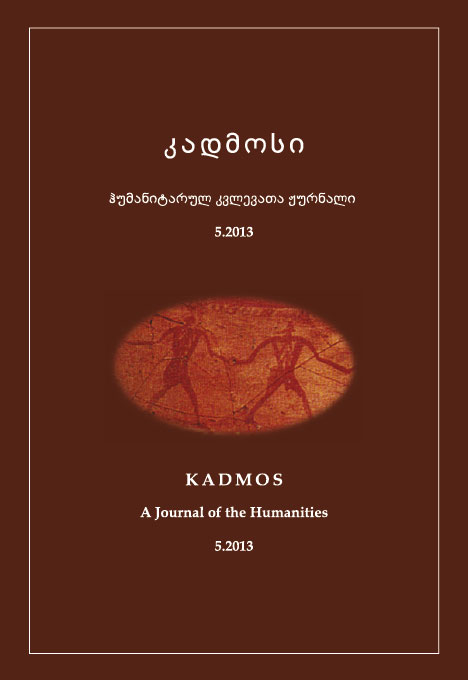 How to Cite
Kiknadze, Z. (1). Kakha Katsitadze. Existence and Madness, Georgian Biographical Centre, Tbilisi, 2013, 262 pp. KADMOS, (5), 437-453. Retrieved from https://kadmos.iliauni.edu.ge/index.php/kadmos/article/view/189