What Celebration is Otsoba?
Tamaz Kochlamazashvili

Ilia State University
Keywords:
Otsoba, Religious Festival
Abstract
Otsoba is the name of a publicly celebrated religious festival still extant in Georgian highlands. It coincides with the Annunciation. The article argues that the name of the festival stems from an old Georgian word 'otseba' meaning 'apparition'/'revelation' and refers to Archangel Gabriel's visit to the Virgin
Mary.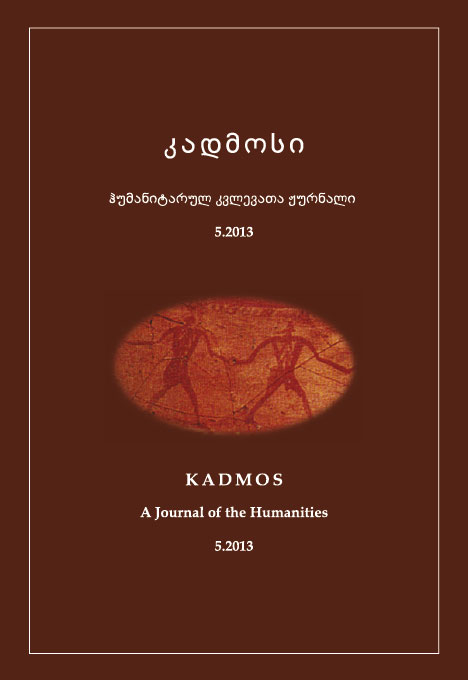 How to Cite
Kochlamazashvili, T. (1). What Celebration is Otsoba?. KADMOS, (5), 248-258. Retrieved from https://kadmos.iliauni.edu.ge/index.php/kadmos/article/view/167