Report of an Archeological Exploration in Zeda Tsikhesoluri Village of Vani Municipality
Guram Kipiani

Ilia State University

Madona Mshvildadze

Ilia State University
Keywords:
Zeda Tsikhesoluri village of Vani Municipality
Abstract
The Paleo-Urban Laboratory of Ilia State University conducted an archeological exploration in Zeda Tsikhesoluri village of Vani Municipality from May 5 to July 5, 2014.
Preparations for the excavations had started 3 years before and included a series of field surveys. Detailed survey results were reported in Ilia State University project documents submitted for archeological license. During the preparatory period, the archeological team also gave several presentations on a respective theoretical survey and set forth evidence that modern Tsikhisoluri overlies an inner Colchian town Surium mentioned in ancient historical records (Pliny, Claudius Ptolemy).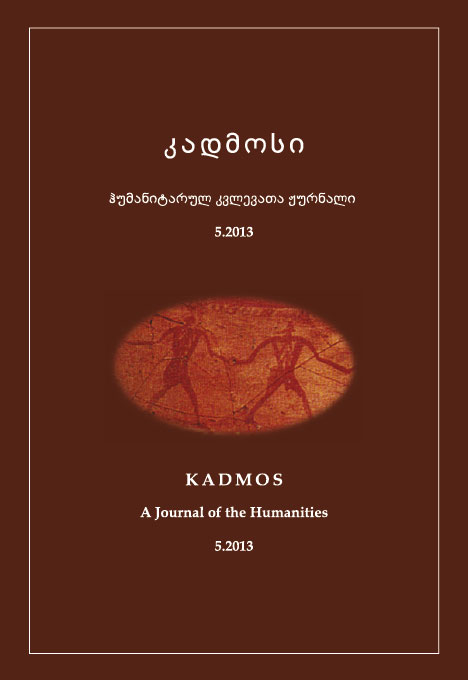 How to Cite
Kipiani, G., & Mshvildadze, M. (1). Report of an Archeological Exploration in Zeda Tsikhesoluri Village of Vani Municipality. KADMOS, (5), 334-381. Retrieved from https://kadmos.iliauni.edu.ge/index.php/kadmos/article/view/174