Who is BACVRA Mentioned in British Epigraphic Sources?
Nikoloz Nikolozishvili

Independent Researcher
Abstract
The surviving information about Bacurius the Iberian, an important Georgian figure known to historiography from late antique Greco-Roman sources, is valuable but fragmentary. The main goal of this article is to reconstruct, based on British epigraphic sources, a certain period from Bacurius' life (368-378 AD) and his connections with the Roman military and political elite of that time.
BACVRA should be a diminutive of Georgian 'Bacur'. '-a' is one of the most common diminutives suffixes both in old and modern Georgian. The author of this article believes that these inscriptions should belong to Bacurius the Iberian, a contemporary of the emperors Valens and Theodosius the Great, who appears in Greco-Roman sources between 368 and 394 as a high-ranking Roman military officer.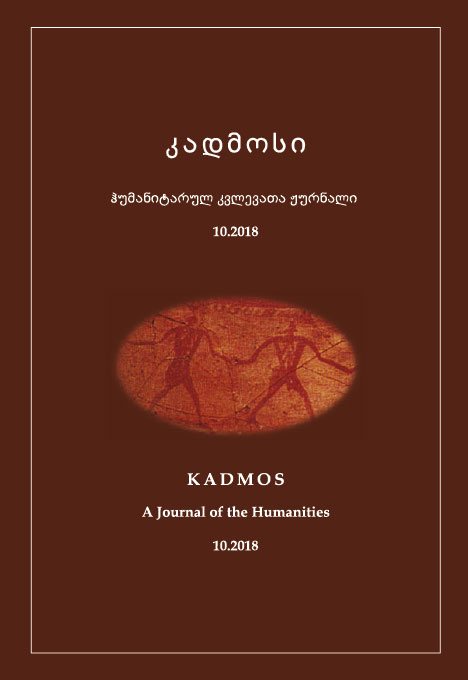 How to Cite
Nikolozishvili, N. (2020). Who is BACVRA Mentioned in British Epigraphic Sources?. KADMOS, (10), 152-173. Retrieved from https://kadmos.iliauni.edu.ge/index.php/kadmos/article/view/304